Under a policy platform launched yesterday by Denmark's new coalition government, Danish pension giant ATP will be given more opportunities to invest in entrepreneurship and start-ups.
In a plan revealed after the opening of the Danish parliament with a new grand coalition government of Social Democrats, Liberals and moderates on Wednesday, Prime Minister Mette Frederiksen's government also promised to speed up the handling of cases and the implementation of new climate projects.
The main goal of the 2022 policy platform is to lower taxes, encourage work and reform social welfare.
As part of its development plans, the coalition – an unusual political combination that was only agreed on Tuesday – said it would "take the lead so that ATP can invest even more in Danish entrepreneurship, start-ups etc."
The 63-page document gives no further details on this.
Asked to comment on this element of the policy agenda, Mikkel Svenstrup, director of investment at ATP, said: "ATP is already an investor in Danish companies.
"Last year we launched Long-Term Danish Capital (Langsigtet Dansk Kapital) with the intention of focusing on investing in Danish companies with the ambition to create an attractive long-term return, growth and jobs in Denmark," he said.
"But our investments must, as always, be made with a good, risk-adjusted return in mind for the benefit of members," said Svenstrup.
When it announced in May 2021 that it would set up a new branch at its headquarters in Hillerød, the DKK 678 billion (€91 billion) pension fund said it would allocate DKK 6 billion to the area over the next three years. In June this year, ATP revealed the unit's first investment by donating "a three-figure million crown" to local sports technology company Veo.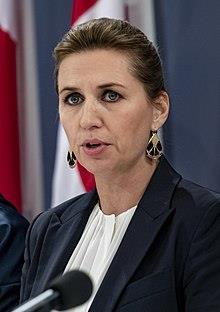 As part of the new Danish government's climate plans, which include moving the national goal of "climate neutrality" to 2045, suspended due to bureaucracy."
Insurance & Pension Denmark (IPD) welcomed the strong focus on climate action as well as the rethinking of welfare issues in the political platform.
Kent Damsgaard, chief executive of the lobbying group, said: "We face huge problems with our climate, our prosperity and health – and we have virtually no financial freedom."
He said that in such a situation "it is both historically new and extremely wise that we have an ambitious reform government in Denmark."
He said Denmark would not have met its climate targets if there had not been a significant push in creating new green projects.
"The concrete projects are there, there are investments, but the processing time has been a huge barrier," Damsgaard said, adding that it was very important for the government to set the pace for expansion and shorten the handling of cases.
Also part of the government's stated growth plans is "a focus on avoiding unintentional over-implementation of EU rules."
The government said in the platform document: "We must continue to implement EU legislation to which we have committed, but at the same time systematically focus on implementing business-oriented EU legislation to avoid unnecessarily restrictive regulations to the detriment of Danish companies and jobs."
This should be done, for example, in the field of climate and environment.
Damsgaard reiterated his organization's recent view that the amount of EU regulation in several areas "just got out of control" and said the IPD looked forward to working with the new business minister to solve the problem.
The latest digital edition of IPE magazine is now available