Football coach Bill Belichick has built a Hall of Fame resume with wins and championships in his gay and long career. What he saw on the sideline Sunday during the loss in Las Vegas was strange. It was unimaginable and unbelievable.
No doubt, some might say. Not Belichick, anyway.
"It was a mistake," Belichick said in the postgame press conference following New England's 30-24 loss in Las Vegas on the final play of the game.
To stop it, here's what happened.
The game was tied 24-24 after the Las Vegas Raiders scored a touchdown and kicked an extra point with 32 seconds left in regulation. The Patriots had the ball at their own 45-yard line with three seconds left on one final play. Instead of kneeling on the ball and opting for overtime, the Patriots played a tie game.
Patriots quarterback Mac Jones took the snap out of shotgun and handed the ball off to Rhamondre Stevenson, who ran nearly 23 yards down the field before flipping it to Jakobi Meyers.
Meyers dropped back and ran toward the other end zone before attempting a long, backward side pass to Jones. The pass was intercepted by Raiders defensive end Chandler Jones, who caught it clean and thundered 48 yards for the game-winning touchdown.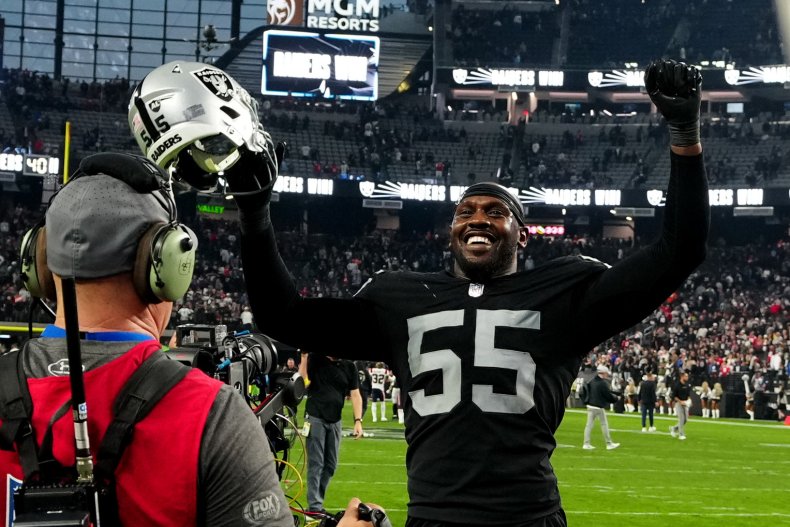 "What a terrible ending," the Fox announcer shouted. "Chandler Jones, the former New England Patriot, in the back, comes with it and goes a long way in one of the sharpest edges you'll ever hear."
The color analyst has one word to describe what just happened.
"Unbelievable."
Meyers said he was trying to make a play for his team.
"Trying to do too much, trying to be a hero, I guess," Meyers said after the game. "I thought I saw Mac open. I didn't see Chandler Jones at the time. I thought [Mac] opened and tried to bring it closer to him and let him try to play with it. But the points were tied, so I should have gone down. "
Well-known sports commentator Jim Rome said he couldn't stop watching the replay and said it was so funny every time he saw it.
"I can't stop watching and re-watching the last Patriots-Raiders game. I can't stop laughing. The more you watch it, the funnier it is," Rome said on Twitter.
Here are a few more funny tweets and comments that caught the Patriots off guard after their last-second gaffe loss.