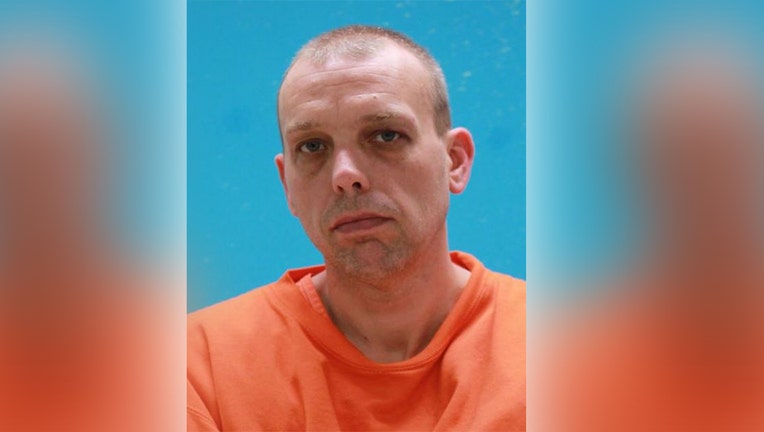 CAPE GIRARDEU, Mo. – A man has pleaded guilty to a hate crime for setting a fire that destroyed an Islamic compound in southeast Missouri two years ago, the U.S. Department of Justice announced Tuesday.
Nicholas John Proffitt, 44, entered the plea in connection with the burning of the Cape Girardeau Islamic Center on April 24, 2020, which was the first day of the Islamic holy month of Ramadan, the department said. It was the second attack on this building.
RELATED: An explosion outside a Long Island mosque investigated as a possible hate crime
Security video showed Proffitt smashing the building's glass window and throwing two items inside. He then entered, emptied the contents of large two-liter containers into the porch and hallway and lit a fire, according to court documents.
About a dozen people were inside at the time but escaped unharmed. The fire made the building unfit for use as a place.
Proffitt admitted he set the fire because of the building's religious significance, prosecutors said.
RELATED: Man charged with hate crime in Texas mosque fire
His public defender did not immediately return a call after hours seeking comment.
Sentencing will be May 22. Proffitt faces up to 20 years in prison for damaging religious property and up to 10 years, consecutive to any sentence, for using fire to commit a civil crime. He can also be fined up to $250,000 for each tax.
In 2009, Proffitt pleaded guilty to a federal charge of throwing rocks that damaged a mosque and a car in a parking lot. He was sentenced to three years in prison in that case.