ORLANDO, Fla. – The Department of Justice says that children involved in juvenile gangs account for more than 11 percent of all crimes. In Orlando, we're hearing that in a big way, with the police department blaming gangs for many of the recent shootings.
"We can tell you that this shooting is a dispute between rival gangs," Orlando Police Chief Eric Smith said in a press conference Thursday. "Joining gangs is not what we want, we want people to make better choices in life.
The most recent gang shooting in Downtown Orlando that injured 9 people, and one at Jones High School were several teenagers charged with murder and attempted murder.
Community activist Miles Mulrain has a mobile:501C3 program in Central Florida called Brothers and Sisters.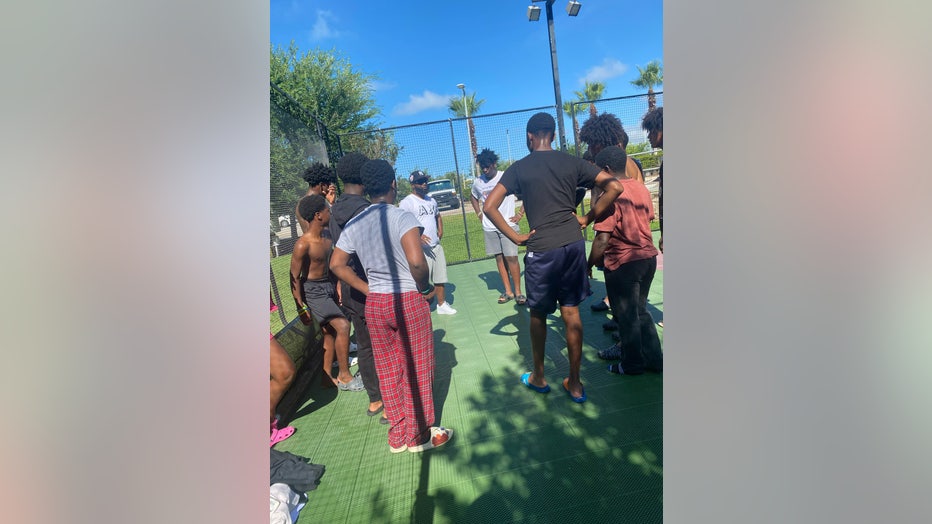 Miles Mulrain runs a mobile app called Hama Simukai
He goes to each community and sees to the needs of the children, hoping to get them out of gangs.
"We want to break, but we don't have to just break law and order. We have to press and find out how these kids end up in these situations," said Mulrain. "They are 17 and 15 years old. How do you even get to have a gun at a public game?"
The National Gang Center says the problem is getting worse, causing thousands of murders in the country every year. Guns are readily available and gangs form a strong presence over time, helping them grow. This is especially true in big cities, the organization says.
"What is it really about?" Mulrain said. "Is it because they want to get into trouble or is it because they spend all day on the streets because they have nowhere to go?"
There are several risk factors that experts say make children more likely to join gangs – factors that include their parents, their schools, their friends, the communities they live in, their family's income and more. Mulrain says that's why communication is so important.
"You may have things in the schools. OCPS has a lot of resources, they have a lot of additional studies. But we have many children who are not going to school, and we have to see things as they are. So those who are not in school, those who are not getting traditional things, let's meet them where they are."